A valid parking permit is required 24 hours a day, seven days a week to park in all campus lots. SF State offers a variety of parking permit options.
NEW SF State now has a virtual parking permit. A virtual permit system is a system that uses virtual verification to verify parking authorization. With this new parking permit management system, you will no longer have to display a physical parking permit.  It is expected to be easier and more flexible for SF State users.  Your license plate becomes your virtual permit. The program is intended solely to be used for the management of parking facilities.
SAN FRANCISCO'S 25% PARKING TAX EFFECTIVE JUNE 1, 2020
As of June 1, 2020, the city and county of San Francisco began collecting the mandated 25% parking tax from all drivers who park on campus, as ordered by the California Supreme Court. More information on the ruling can be found in this San Francisco Chronicle article.
Daily Parking Permit App available.  
SF State parking permits are now available to be purchased on the Flowbird Parking App.  Available to download on Apple App store or Android Apps Goggle Play.  For more information go to Flowbirdapp website.
*Effective January 1, 2023, Blue Scratch Off Permits ending in the year 2021 and earlier are not valid. Use and display of permits will result in a citation per CVC21113(A).*
Fall 2023 Semester Parking Permits will be available for purchase on Wednesday, 08/09/23.
*If your information can not be located, please email parking@sfsu.edu with your name, SFSU ID #, and SFSU email.*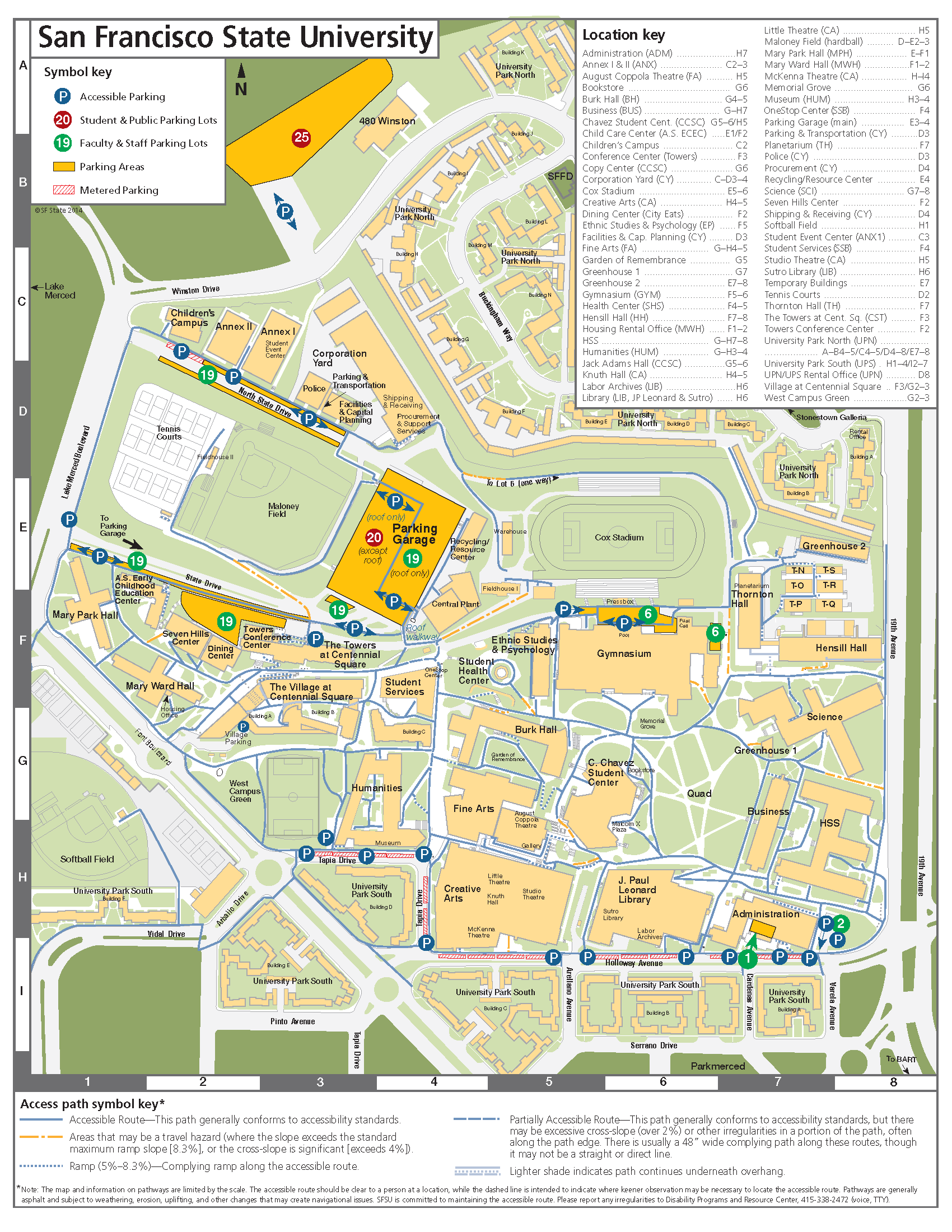 Parking Permit Refund Request
Refunds are issued per ABS 87-36.  Refunds are based on date of purchase.  Returns within first week of purchase is a 100% refund, minus $35 refund processing fee.  Spring Semesters:  January through February is a 75% refund, March through April 20 is a 50% refund.  After April 20th, no refunds issued.  Fall Semesters:  August through September is a 75% refund, October through November 20 is a 50% refund.  After November, no refunds issued.